House Sitters for your house in Spain with no language barrier!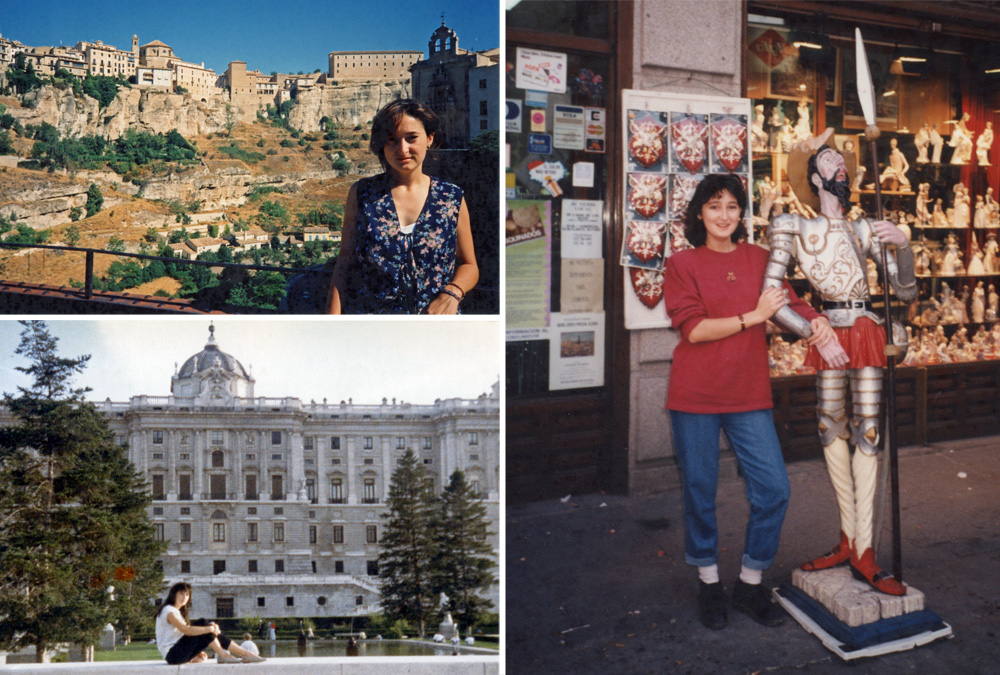 If you are looking for trustworthy, experienced, Spanish-speaking house and cat sitters for your home in Spain, we would love to hear from you. If you have already read about us in our Who We Are page, you will know that I was born and raised in Spain – in Madrid to be precise.
As life took me all the way around the planet a couple of times, I have now spent over 20 years overseas. As much as I love discovering other cultures, I would welcome any opportunity to experience living in my country of birth again, even if only for brief periods of time, and to share more of it with my husband (who needs to practise his Spanish skills by the way!).
Apart from having your house and cats looked after with the utmost care and attention, you will also benefit from having a Spanish speaking house sitter in your home, guaranteeing that there will be no language barrier to worry about should a problem arise that needs dealing with.
[Remember the 80s / 90s?  That's me in beautiful Cuenca, making friends with Don Quijote in Toledo, and in front of the Royal Palace in Madrid.]
House Sitters in Valencia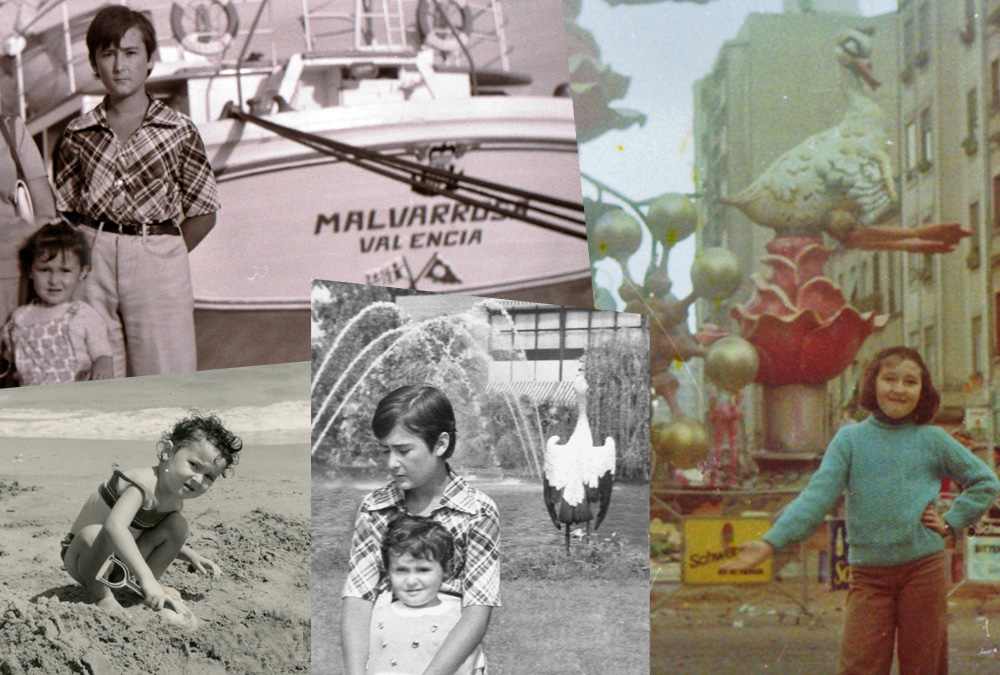 If you need house and cat sitters in Valencia, this is a city that I would love to revisit one day. My auntie had a holiday home in Les Palmeres, which she lent to us every summer for our school holidays. The whole province holds many childhood memories for me and I can still remember the sweet taste of fresh horchata and dates, walking up and down the beach collecting shells, visiting the local fields to choose and buy our own watermelons, listening to the wind through the palm trees, eating more paella in 2 weeks than the rest of the year, and of course…
Las Fallas! The deafening noise of the mascletá, the smell of black powder, the colourful fallas themselves, the intricate detail in the falleras' costumes, the offering of flowers to the Virgen de los Desamparados (Our Lady of the Forsaken), and the massive street party and fireworks on the 19th March. This event has a special significance for me because this is actually my birthday, and I was in fact named after the city's patron saint – my full first name is María José!
So whether you need to escape the city for a few days in search of more peaceful destinations during Las Fallas please get in touch!  Your cats will get very stressed with all the noise, so it's even more important that you let loving, experienced cat lovers take care of them. And of course we would also be happy to visit any other time of the year as well.